It's Friday so you know what that means...
Here's your Friday Five:
1. I LOVE nephews. I was blessed to become an aunt in March 2010 to the precious Jaxon. This past Monday, his little brother, Graham was born. Michael and I get to meet Graham this weekend and we are so excited. We LOVE our nephews!
Jaxon, Michael and I on the day Jaxon was born.
The sweet new family of four! We can't wait to see you all and meet Graham!
2. I LOVE this built in dog crate and want this in our next house!
3. I LOVE Nick & Vanessa's wedding photo and can't wait to watch their wedding special on TLC Saturday, July 30th. I'll admit that I own (and still watch) all 3 seasons of Newlyweds: Nick & Jessica. I LOVED them together and I think that show is hilarious. Nick & Vanessa look great together and I can't wait to see more of their Caribbean wedding!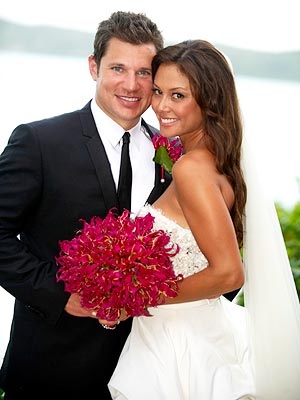 4. I LOVE this outfit from Forever21 and it is only
slightly over
$50. Now, that is my kind of shopping!
I own these jeans and they are very comfortable. The best part about them is they cost only $10.50!
I LOVE colorblocked outfits. I LOVE how bright colors work together to create a fun look. This top is only $15.80!


These can be worn dressed up or casual and are only $7.50!
This crossbody bag adds the perfect touch to this casual outfit! It is only $16.80!
5. I LOVE Café Kronic. If you live on or close to James Island you have to try out Café Kronic. It has organic, fair trade coffee and tea. They are open for breakfast, lunch, dinner and Sunday brunch. I recommend going for breakfast and getting coffee with the fruit, brie, and honey croissant - delicious. It is located in the Walgreens shopping center at the intersection of Folly & Camp Road (right beside Mondo's- which is another favorite). You will LOVE it.
What have you fallen in LOVE with today? Have a great weekend!
LOVE, sje