Fall is just around the corner so fall trends are beginning to pop up everywhere. I'll have to admit - I'm liking what I'm seeing. Plaids, polka dots, and lace will be returning this fall
*yes!*.
The trends I am most excited about are the rust,mustard, and jade colors. You may be thinking, "those colors don't look good on my skin tone" but think again my friend. Go a shade lighter or a shade darker to match you skin tone, wear contrasting accessories to make the color standout, wear a jacket or blazer to break up the color, or wear the colors as accessories, etc. If those are colors you can wear - go bold. You will turn many heads.
Below are some examples of this trend that I have fallen in LOVE with:
Rayon boatneck T
(Gap)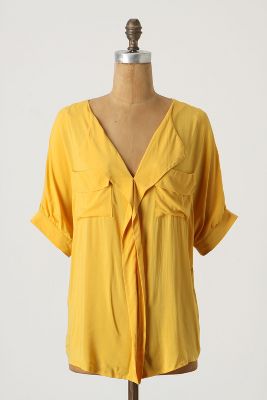 What fall trend have you fallen in LOVE with?
LOVE, sje