Recently, I've jumped on the bandwagon of stand up paddleboarding. I've heard about it multiple times and have seen numerous people paddleboarding in the ocean and along the Folly River. I quickly became interested in what it was and exactly how it was done. Yesterday, Michael and I were hanging out with some friends of ours who live on a small lake who own a paddle board. We both tried it out and after a few minutes of catching our balance, we got it! After a few more practices, we'll be ready to take the
paddleboard yoga class
...ha, kidding.
What is stand up paddleboarding, you ask?
You stand on a board (similar to a surf board) and use a paddle to guide you through the water. This can be done on any body of water. You balance on the board while using your core to stabilize your body while your arms, shoulders, and back push the paddle to move your board along the top of the water. It is a lot of fun and a great workout!
This
is a great article on rei.com about stand up paddleboarding.
Unfortunately, we didn't have our camera or our phones with us so we couldn't take a picture of us paddleboarding but here are some celebrities who have also caught wind of this sport. I LOVED it!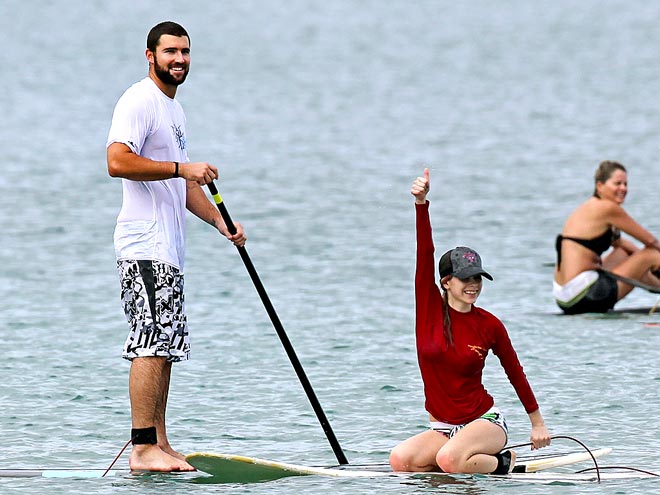 Brody Jenner and Avril Lavigne,
photo
from people.com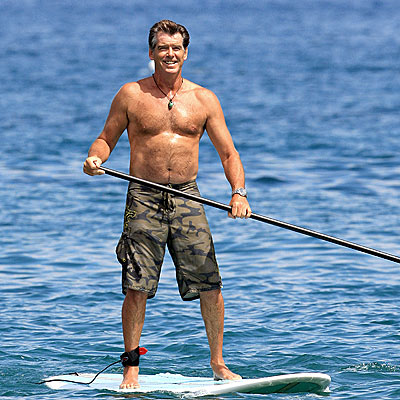 Pierce Brosnan,
photo
from people.com
Jennifer Anniston,
Photo
from Punta Cana SUP
Cindy Crawford,
Photo
from Punta Cana SUP
What have you fallen in LOVE with today?
LOVE, sje