I LOVE short work weeks and I LOVE that it is finally Friday. I am pumped for this weekend because our weatherman is calling for highs in the low 80's and lows in the upper 60's. I LOVE September weather in Charleston!
Here are your Friday Five:
1. I LOVE
Charleston Restaurant Week
. This year restaurant week is Sept. 7th-18th. If you live in Charleston make sure you check out the restaurants that are participating and don't miss out on the great prices! The website describes restaurant week better than I could so here's what it is all about:

Charleston Restaurant Week is an opportunity for diners to take advantage of special discounted menus from Charleston area restaurants. Each restaurant will offer a price fixed menu where diners will receive three items for either $20, $30 or $40. The pricing category is determined by the restaurant and is usually based on the price point of their regular menu.
The three items you have to choose from will vary by the restaurant. Some offer appetizer, entree, dessert … while others may offer a beverage as one course. We encourage the restaurants to be creative. There are even some restaurants where 2 people will eat for the fixed price.
Awesome right? If you know Charleston then you know about the tasty food the city has to offer. Although, some restaurants can get a little pricey which is a perfect reason to try them out during restaurant week. I can't wait to take advantage of these deals and try out restaurants that we normally wouldn't go to.
2. I LOVE the "cat eye" look. This is stylish and chic way to wear your eyeliner. It works best with liquid liner. Lauren Conrad and Taylor Swift wear this style beautifully. Below, Lauren Conrad gives us a detailed description on how to create this look. If you are a visual learner (as I am), chick
here
to watch Lauren do her own cat eye.

Using a black liquid liner with a very thin brush gently drag the brush along your lashline starting from the top inner corner of your eye toward the outer corner of your eye.
Be sure to follow the natural shape of your eye. When you try to change the shape of your eyes with liner, it actually makes them look smaller. Very counterproductive.
The trick is to line as close to the lashes as humanly possible.
The firmer you press the brush, the thicker the line will be.
Use a hands-free mirror and keep your eye relaxed and slightly open as you line.
This is very important: Once you finish lining your eye, do not blink for at least 10-15 seconds to allow the liner to dry.
After you have lined both eyes, be sure to compare the liner on each eye. Are they even? If not, simply take a pointed q-tip and lightly drag the line along the eye to make it symmetrical to the other eye.
3. I LOVE
On This Day
website.
I'm not a history buff but I do enjoy reading what happened "on this day" in history. Reading it each day will enhance your history knowledge and will allow you to bring up great conversation at the dinner table. For example:
On September 9, 1776 - The second Continental Congress officially made the term "United States", replacing the previous term "United Colonies."
Check it out to learn what else happened "on this day" in history.
4. I LOVE white after Labor Day. Wearing white after Labor Day is no longer a fashion faux pas. How do you make white appropriate in the fall and winter, you ask? I'll show you...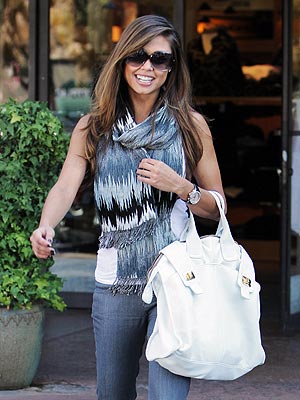 ...as an accessory with your fall outfit.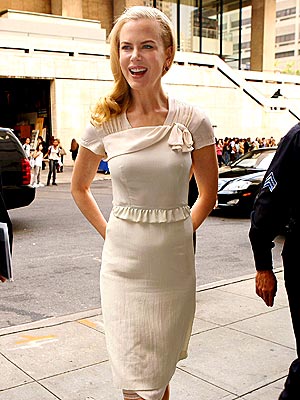 ...in a deeper hue.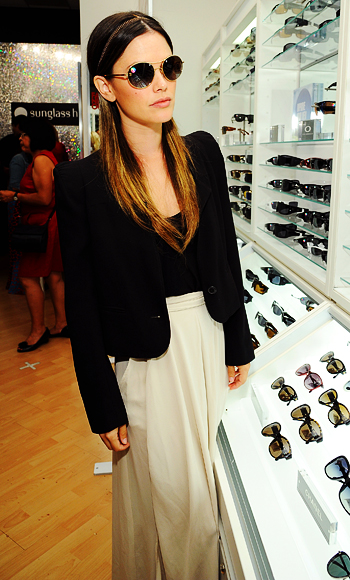 ...paired with a dark color on top.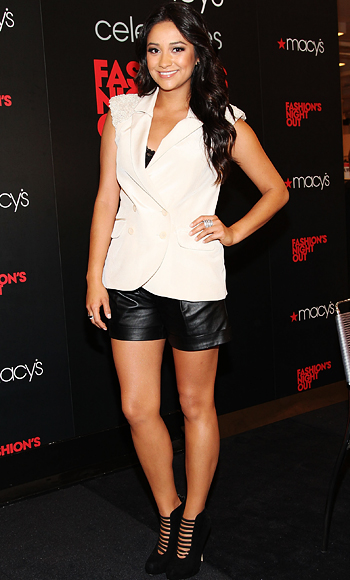 ...as a chic vest or blazer.
Photos from people.com and instyle.com.
There are many different ways to wear white after Labor Day; All you need to do is figure out which way works best with your personal style. I'm excited to try it out this fall!
5. I LOVE this quote.
So true.
What have you fallen in LOVE with today? Have a great weekend!
LOVE, sje