It's Friday! I've had so much fun traveling the past two weekends and LOVED spending time with my girlfriends, although, I am thankful and excited for a weekend at home with my husband.
Here are your Friday Five:
1. I LOVE wearing lots of bracelets. I would consider myself more of an earrings or necklace girl but lately I am LOVING when people where lots of bracelets. Last weekend I wore a chunky gold watch with gold bangles and I fell in LOVE with this trend. Pair multiple bracelets together (no matter what color or style) to finish off your favorite outfit. You'll be sure to please!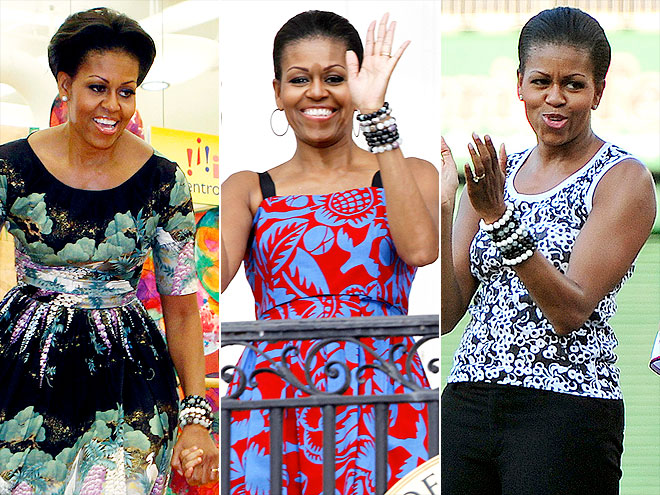 2. I LOVE the top knot. The top knot is when you style your hair in a bun or knot on the top of your head. I think it is a stylish look that you can easily throw together. It takes very little time to do and looks chic with any outfit.

3. I LOVE chunky sweaters. Chunky sweaters are comfortable and stylish (when worn the correct way). They are perfect for fall weather. The secret to making a chunky sweater look good is to wear it with tight pants, leggings, a pencil skirt, etc. Since the sweater has a lot of fabric you want to even it out by wearing something form fitting on your lower half. Chunky sweaters also look great with a waist belt to help show off your figure.


4. I LOVE riding my bike. I am blessed to live 2 miles from the beach which is a perfect distance for a bike ride. My husband and I will take bike rides to the beach and into the side neighborhoods. There are some great houses and many amazing views. It's a fun way to exercise and spend time with my husband! Isn't my bike cute?

Did you know...
Bike riding is a good form of low-impact aerobic exercise. Aerobic exercise is any form of exercise that provides a steady increase of oxygen into the blood stream.
Bike riding is an important cardiovascular exercise. For people with heart disease, or who are recovering from heart surgery, people can do casual bike riding that does not put strain in the heart. For people who need to strengthen the heart muscle
Easy on the joints, leg and arm muscles. Bike riding is less strenuous on joints, leg and arm muscles, as compared to running, weight lifting, or aerobic exercises at a gym.
Can reduce stress, anxiety and depression. Studies have shown that exercise increases endorphins in the brain and stimulates the production of norepinephrine, which is known to improve mood and reduces the build up of adrenaline and cortisol, which can reduce or eliminate stress and anxiety.
found on
www.hivehealthmedia.com
5. I LOVE this nursery. Even though we don't plan on having kids for a few more years, I couldn't resist. This is adorable, although, mine will have grey walls and either light pink or light blue accents. If you remember from my Chandelier post, I will have the same butterfly mobile in my little girls room. To all my friends who will have children before me - feel free to steal this amazing nursery.

What have you fallen in LOVE with today? Have a wonderful weekend!
LOVE, sje