Happy Friday, friends!
Here are your Friday Five:
1. I LOVE
Footloose
. Yes, I LOVE the original movie but I am referring to the new version. I am a sucker for good dancing. I can sit and watch people dance (who dance well) for hours. I was able to watch the new
Footloose
as its own movie and not as a remake which is hard to do for most remade movies. It was great!
Not to mention that
I may or may not have sung along to each of the songs ;)
2. I LOVE Daylight Savings. Don't forget to spring ahead! This Saturday night remember to set your clocks up an hour. I LOVE getting the extra hour of sunlight.
3. I LOVE March Madness. I, for some reason, really LOVE filling out a tournament bracket. It is so much fun to compete with my friends and family just for the sake of competing. I don't know anything about some of the teams and admit that I choose a lot of teams based on their location, colors, or mascot. If I can't pronounce the name of the team (or if their name is Duke) then there is no way they are moving forward. What? That's not how everyone does it? Go Heel's!
4. I LOVE rope wedges. I think rope styles are so cute for the summer especially at the beach. Rope is fun to wear as jewelry, on your accessories, and definitely on shoes. I LOVE wedges and these shoes are perfect!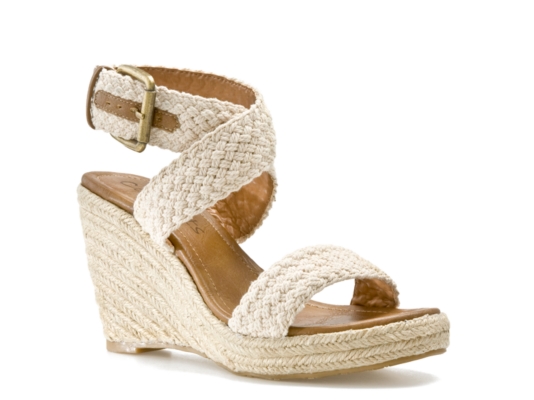 5. I LOVE the weekend. Because I am feeling wordless at the moment...
Have a great one!!
LOVE, sje